Allan
Allan A-23V
Regular price
Sale price
$55.00 USD
Unit price
per
Sale
Sold out
A-23V; The Viking Bearded Axe is a close copy of one found in Gotland. It's just a bit heavier than the belt axe, with a head weight of about 18 ounces. The cutting edge is about 4 1/4". This style was widely found, and could be used as either a tool or a weapon. When used on a long shaft the beard was handy for hooking the edge of enemy shields. It comes with an 18" handle.
The replacement handle is the "TD" style listed below.
Share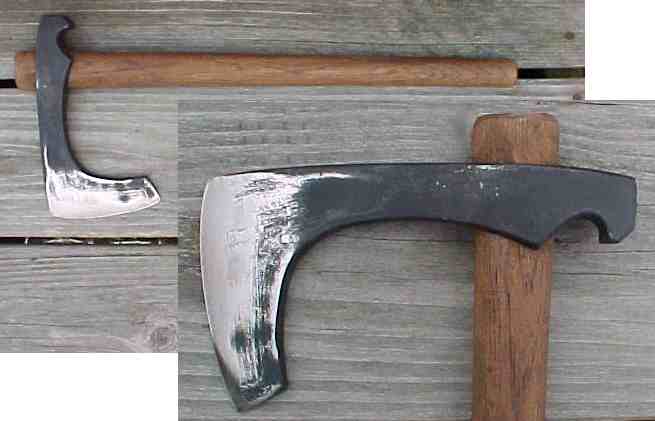 Authentic looks and fun to throw!
I bought a pair of these axes after seeing an SCA event with axe throwing and fell in love with the sport. Not only do they throw well, the look cool on display, and I wouldn't hesitate defending myself at home with a pair in the hands?