Kingdom of Gold
Sharpening - Viking Whetstone
Regular price
Sale price
$22.50 USD
Unit price
per
Sale
Sold out

In Viking times small whetstones were often worn as pendants. These are reproductions of whetstone pendants found in Viking Age York. Similar pendants have been found in Kalåstad, Norway, Birka, and Gotland. They are cut from Jasper, and seem about midway between hard white and hard black Arkansas stones in action. That means they are very fine, and suitable for the honing a final edge rather than basic sharpening. They vary a little in size and shape, but most are about 3 1/4" long, just under an inch wide at the base, and 1/4" in thickness. Colors are mostly grays, browns and the occasional green. If you have a preference let me know and I'll do my best. Each comes with a string and descriptive packaging. I use them dry, and clean off the clogging residue as often as necessary with water. Imported from Sweden,
Share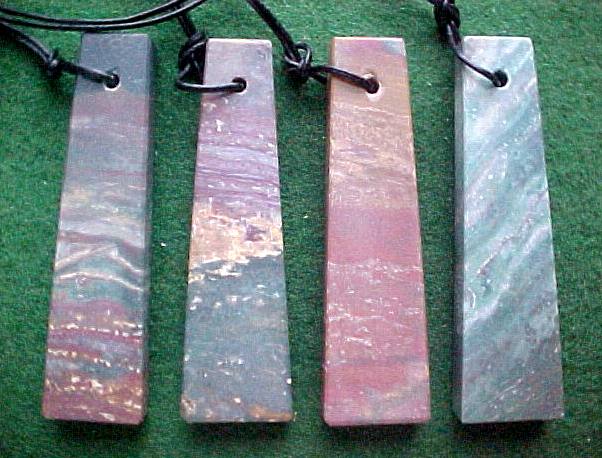 Love this whetstone!
I love the look of this stone. I have uet to sharpen anything with it, but it is very fine amd will likely hone a blade well
Couldn't be happier!:?)))
Wonderfully unique, beautiful, and functional hone with a great history behind it! And a GREAT bargin on top of it all! Redbeard (the owner) went out of his way to help me and made sure I got what I wanted. Unconditionally recommended!
Extra Fine Stone
I love this stone for putting the final edge on my knife. It's glassy smooth and can put a razor edge on you blade. I don't even need to strop after using the stone. I use this stone dry or with a little water. I can highly recommend this for your kit. It was shipped quickly. Very happy with this purchase.
Just as promised
Works well. Easy to refine an edge that is already pretty sharp (like you would do with a strop).
I find that if the edge needs a bit more work, the corners of the whetstone have a more aggressive bite. Then, when the edge is sharp enough for basic rough tasks, the flat brings it up to shaving level.
Great looking stone too (though I put a heavier leather cord on mine for a more Viking vibe, haha)
I love mine
I bought one here years ago. I still use it for that finishing edge. It's a useful tool and kind of cool to wear.