Mora
Mora Pro S #12242
Regular price
Sale price
$14.00 USD
Unit price
per
Sale
Sold out
The Morakniv Pro S has a wider blade for harder usage. The stainless steel blade is about 3 5/8" long, 7/8" wide, and .080" thick. The knife weighs about 3 ounces, or just over 4 ounces in the sheath.
Share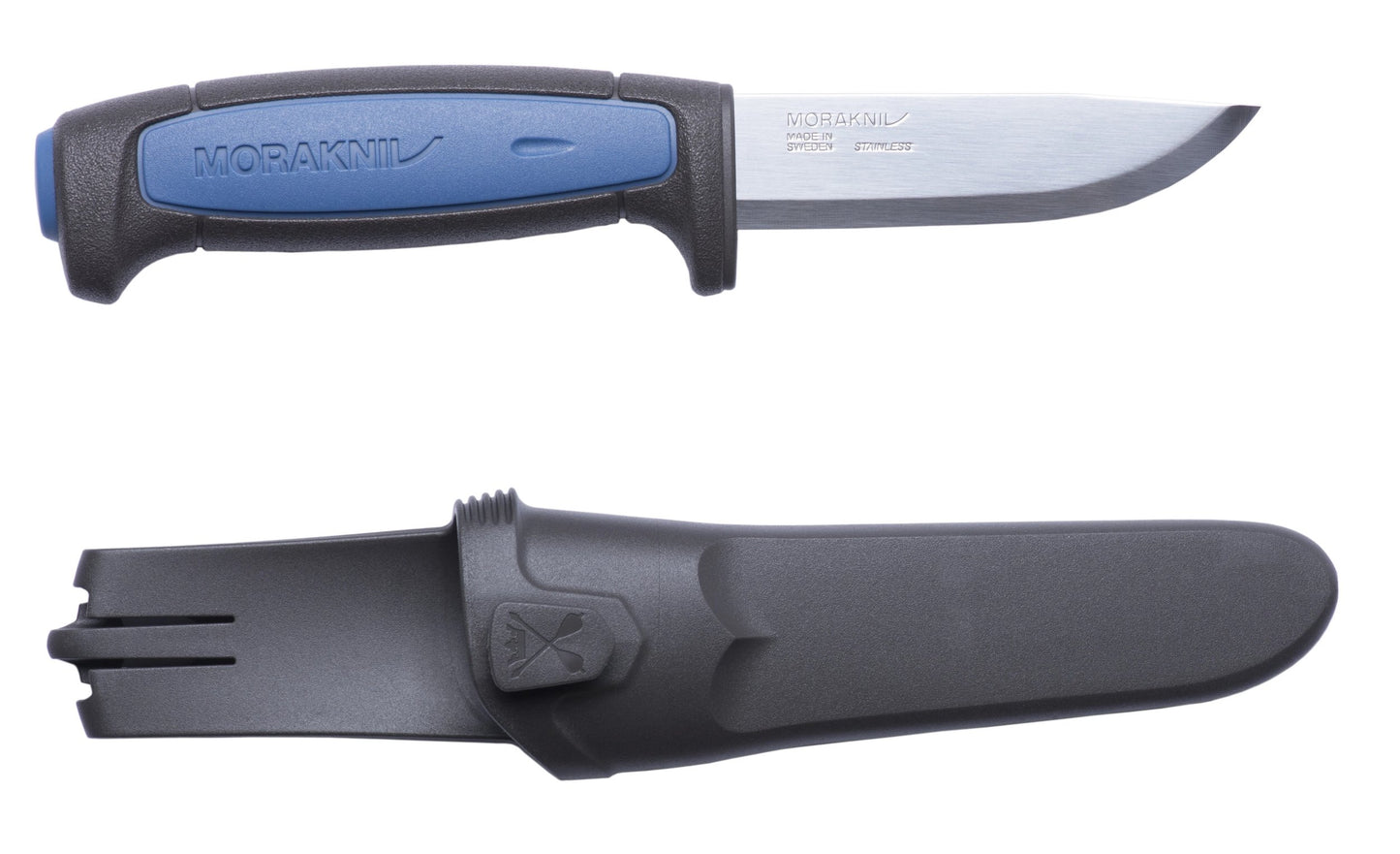 Mora Pro S
I have been using Mora for decades.
Pro S is perfect for one new to knives, as well as the seasoned knife user.
Too handy not to have. Farm, backpacking. Hiking, in a vehicle.
Perfect gift.
Perfection
How do you define perfection? For me this knife is the perfect balance of price, capability and performance. If you need a blade of this size, thickness and intent you will be hard pressed to find one with this good a handle as well as a sheath. I have several distributed around the house and in all the tool boxes, emergency kits and camping gear. Get a bunch, store them in your emergency kits and stop worrying. Task complete.
That said, I do modify the sheath by removing the stud that allows another sheath to clip on. I'll never clip two knives together so removing this stud streamlines the sheath and reduces snagging. Of course I used the knife itself to shave off the stud! Easy.
The only thing I wish for is better positive retention of the blade in the sheath.
The fact that they're made in Sweden with quality which is evident the moment you first handle it is just icing on the cake.