Mora
Mora Classic #1/0 (New) #13603
Regular price
Sale price
$29.99 USD
Unit price
per
Sale
Sold out
Here we have the newest version of the Mora Classic Knife. The handle and sheath are now quite attractive. The classic barrel shaped handle is now stained Red and looks quite elegant.  The sheath now has a leather strap to attach to your belt.
This knife would also be a great fit in the Med trade sheath in the neck or belt version:
Item Details: 
Carbon Steel Blade
Blade Length: 78mm or 3"
Share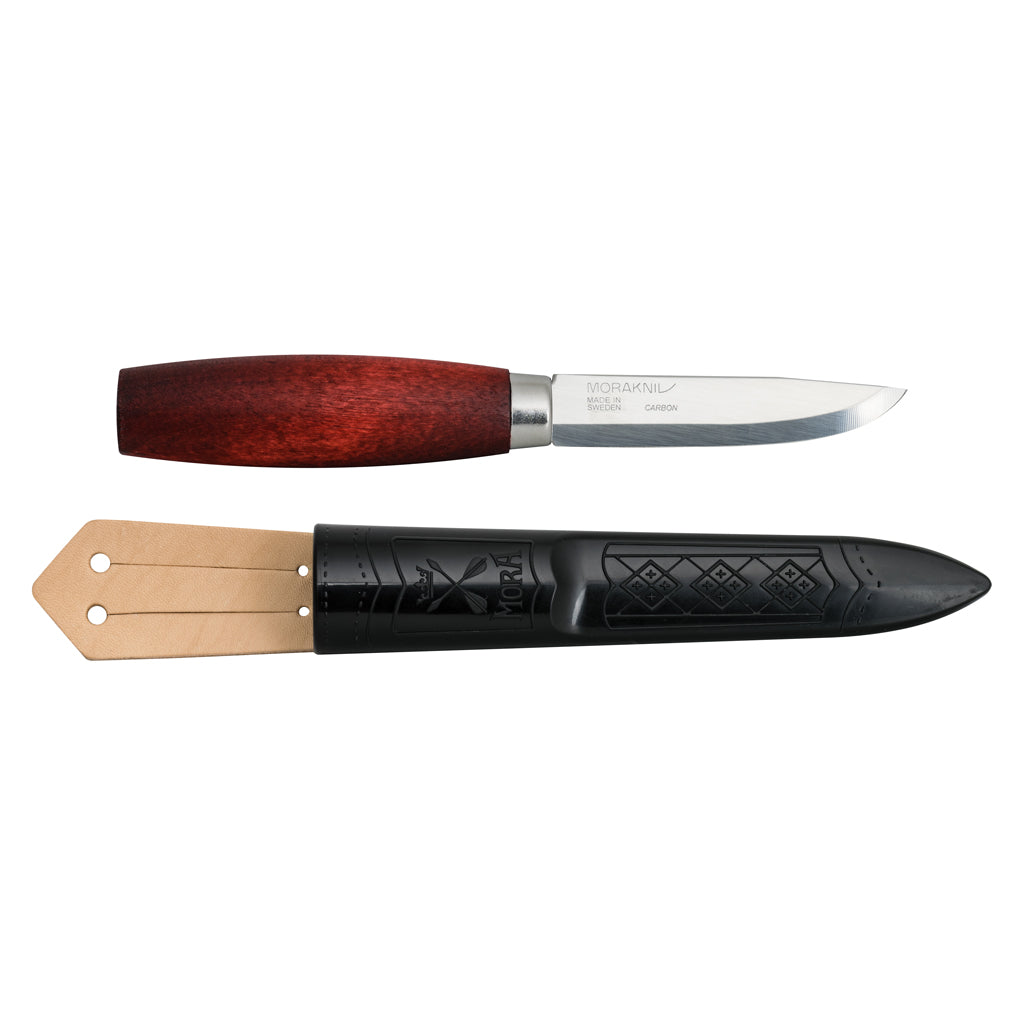 Perfect size knife
Kudos to Ragweed for fast good service once again. As for the mora #1, I favor a smaller blade for more intricate cuts and ease of carry. Most of us think we bushcraft, but actually are campers. This knife fills the bill perfectly. Its the size of a paring knife, but beefier and will stand up to whittling, cutting rope, kitchen duty, and general camp use. It presents itself as a tool and not a weapon. No tactical appeal here, just a straight forward tool to get jobs done quick.
It's a Mora, so its shaving sharp out of the box. High quality and low price delivered ahead of schedule by Ragweed I'm calling that a win.
Order complete. Super fast shipping. Very pleased.
Thank you for a great review!