Roselli
Roselli R120 The Grandfather Knife with Plain Sheath
Regular price
$119.00 USD
Regular price
Sale price
$119.00 USD
Unit price
per
Sale
Sold out
The Roselli R120 The Grandfather Knife has a stout working blade in a wonderful curly birch and reindeer fur sheath.  This would make a great skinner or an excellent knife for the medieval barbarian reenactor. Actually it would make an excellent knife for most anyone. The generously sized handle is easy to grip when the hands are cold or stiff.
Item Details: 
Carbon Steel Blade
Blade Length: 2 7/8"
Blade Width: 1 1/4"
Blade Thickness: .127"
Overall Length: 7"
Share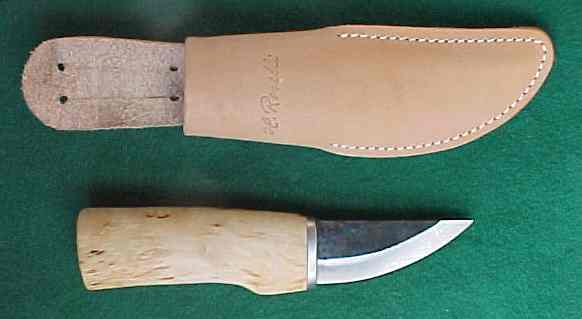 Roselli Grandfather
Got this knife with original intent to resell. Ended up liking it enough to keep. It's very light on the belt,comfortable in hand,and it just looks good. A very stout knife,considering the size.
So happy to hear it. This little Grandfather sure makes a great tool for many projects. Thank you for taking the time to review!