Laurin Oy
Lauri-Carving-84
Regular price
Sale price
$8.50 USD
Unit price
per
Sale
Sold out
#Lauri-carving-84; (84x17/15x3.25mm), also has a slight taper. Again I think it makes the blade a bit more graceful. The blade is about 3 5/16" long, 5/8" wide at the base, and.130" thick. The tang is about 4 3/8" long.

May be paired with the 15*22*3-SHAPED, 16*24*3-SHAPED bolster, or 15*23*13-SHAPED ferrule. If you would like a finger guard choose 19*30*3-SHAPED and trim the top and sides, leaving the extra on the bottom to form the guard. If you want a more pronounced finger guard you can use #18x35x3-SHAPED.
Share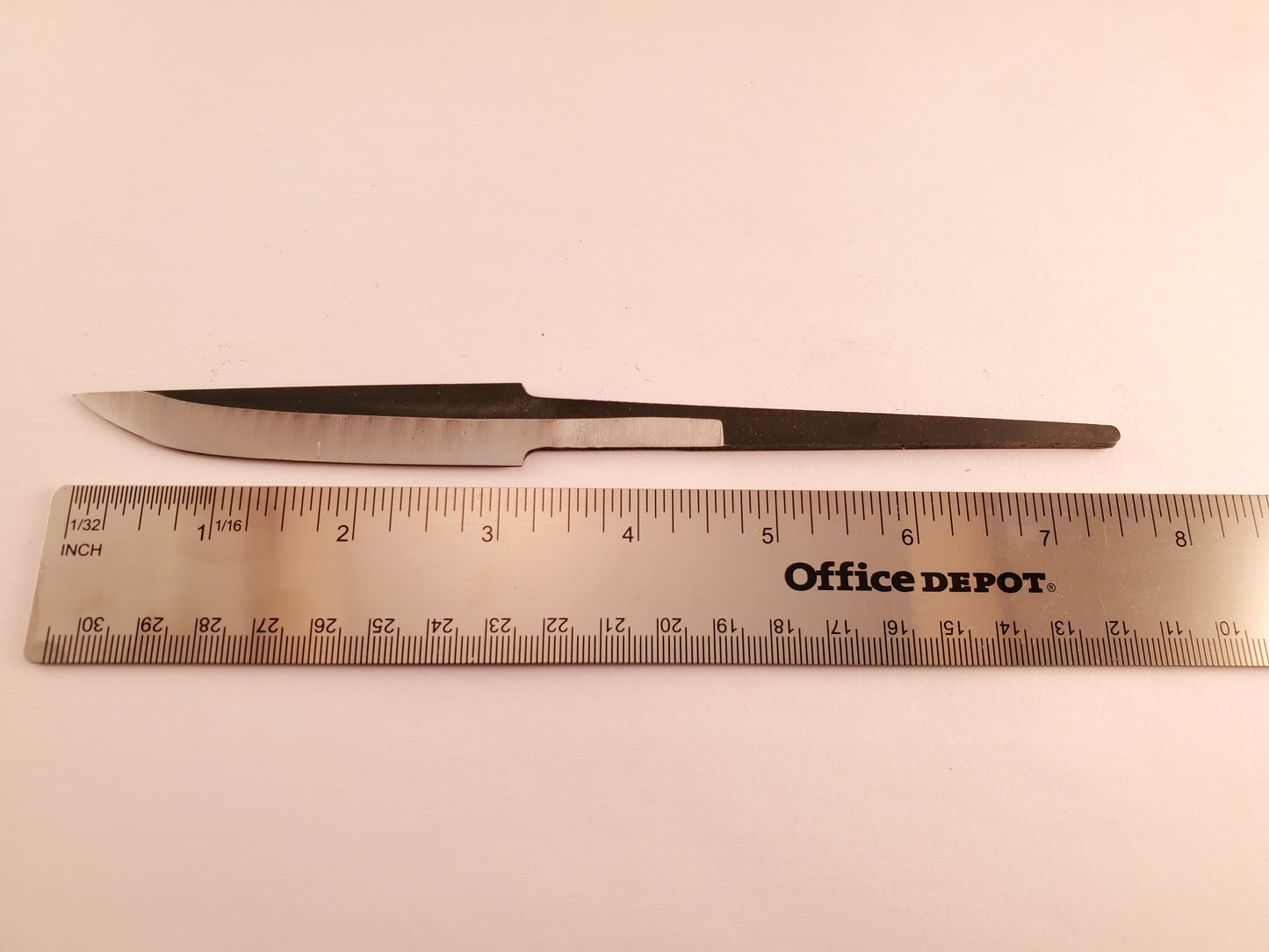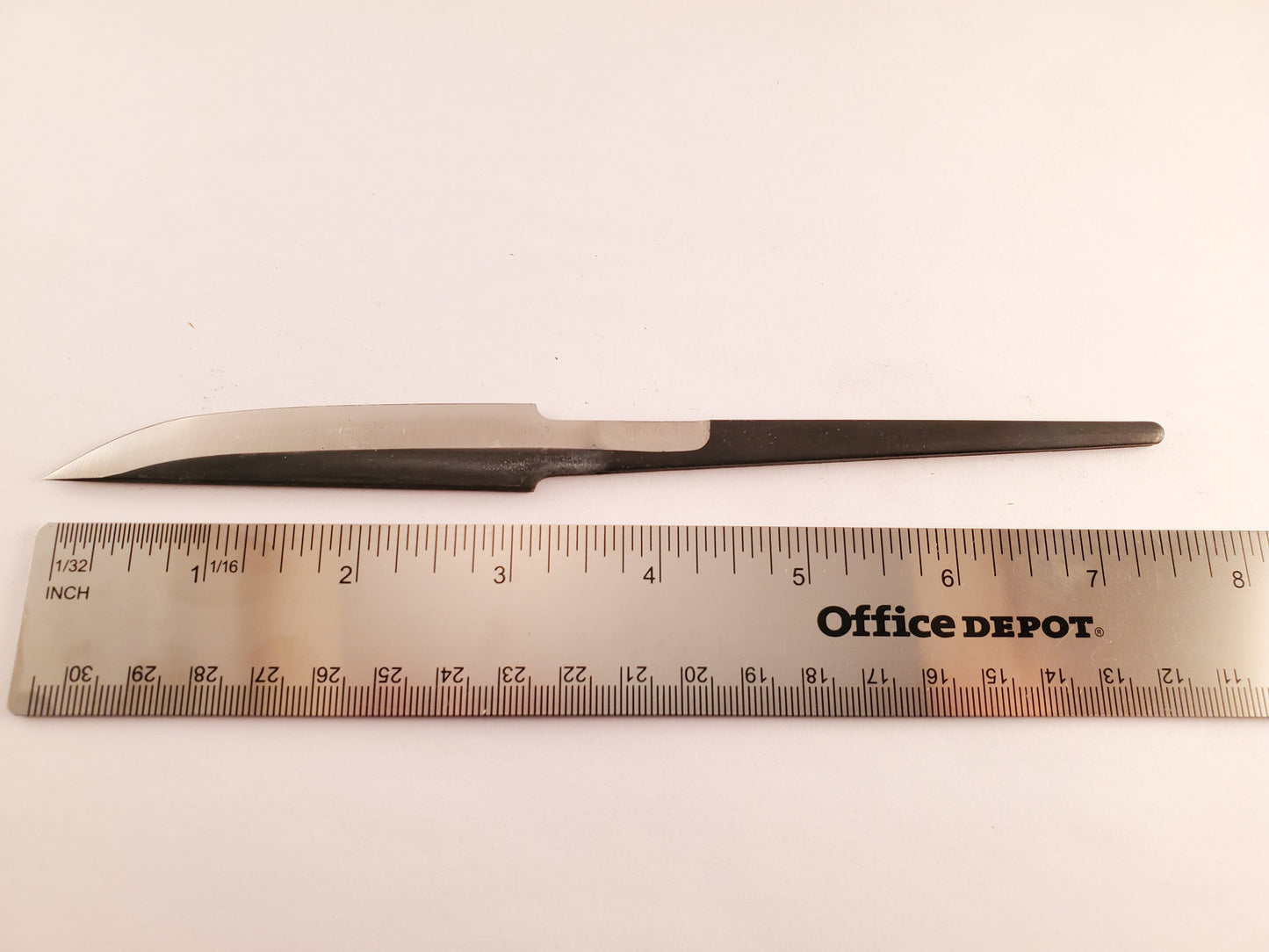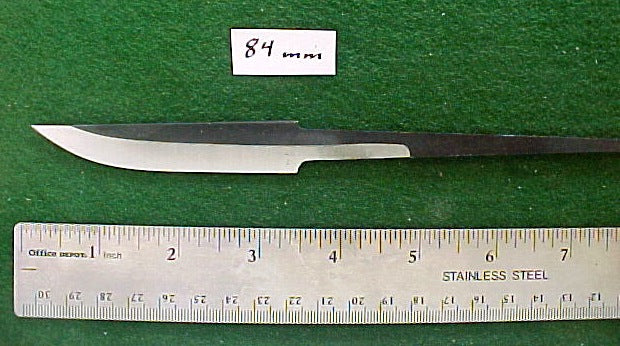 Great Value
These knife blades are great. The blade is stout and the steel tempering is strong. For the money I have not found anything comparable. The only reason I am not giving them a 5 star rating is due to the secondary bevel at the cutting edge. I am using these knives to teach spoon carving and the secondary bevel (as opposed to a true scandanavian grind) is less than ideal. It requires the user to have to lift the bevel off of the material to engage the sharp edge thus not supporting the cut with the bevel. This is easily fixed on a stone.
Excellent service
I totally love the store, plenty of selection and easy to follow system. My knife and stuff was shipped way fast with tracking info all within the day I ordered. Everything was wrapped up nice and ya guys sent a thankyou written note ...Its the little things that make small businesses stand out . This was my second go at a puukko sheath which I used scrap leather I had lying around . I think next time I'll order some sheath stuff with my knife kit. For me sheaths are not as fun as making knives.
I will return for more knife project goodies, thanks guys.
100% recommendation.